Last week John Salley did his first in a series of cooking demos at Whole Foods Tarzana. Not only is he a 4 time NBA champion, John is also vegan and is doing cooking demos to show everyone how easy and tasty it is to prepare plant based meals. We were lucky enough to be invited along by John to talk about our desserts.
John started his demo by showing everyone all of the ingredients that he would be using for his food, and the health benefits behind them. There were a lot of items that are staples in a vegan/vegetarian pantry, but a lot of the crowd wasn't vegetarian so there were a lot of questions. For his dishes John prepared stir fried cabbage, kale salad, portobella "steaks", and a gourmet pizza.
The first dish stir fired cabbage may not sound that exciting, but it was really tasty, and really easy to prepare too. It had a mix of spices and sauces stir fried in a wok and everyone was amazed at how tasty such a simple dish can be. He then prepared portobella mushroom "steaks" that were even tastier. They defintely had steaky flavor to them, it was really tasty. He poured a bunch of sauces (vegan Worcestershire, apple cider vinegar, spices, etc..) into the mushrooms and let them marinate while he prepared the kale salad. Then he grilled them in the wok. It had so much flavor and again it was very easy to prepare, i think i may make some at my house. The kale salad was a raw salad, he massaged the leaves with a marinade and chopped up some bell peppers and a couple other veggies. It was very refreshing. The last dish he made was a vegan pizza. He started by buttering (earth balance) a pizza crust, then prepared a meaty sauce consisting of soy ground beef, and a ton of fresh bell peppers, veggies, and spices. Topped it with onion and for cheese he went with Follow your Heart Mozzarella ( a vegan alternative.) Even with all of the press Daiya vegan cheese has been getting, John said he prefers the flavor of Follow Your Heart. Everyone loved the pizza and all the other dishes too, and many were asking for 2nd or 3rds on the samples.
After John finished his cooking demo, he brought us up to talk about our desserts. We brought samples for everyone, mini cupcakes, mini brownies, and some cookie dough too. Ioana gave a brief history of Luscious and talked about vegan baking, and how you can eat a healthier dessert with no cholesterol, no refined sugars, and no eggs or dairy, without sacrificing any of the flavor. The samples were a big hit. As Ioana handed the floor back over to John he had some great things to say about our desserts, and how easy it is to bake your own cookies at home with our cookie dough without having to use dairy or eggs. And because there isn't any eggs in our cookie dough, you can eat it raw without any concerns.
Overall it was a great demo from John, and it was fun to be a part of it.
Be on the lookout for John Salleys new natural food line coming out soon. It will be an all natural vegan line of foods and sauces. Go to www.johnsalley.com to find out more details. You can also follow John on twitter @theJohnSalley
Be sure to stop by Whole Foods Tarzana too to pick up any of the food John was using in his demo.
You can follow Whole Foods Tarzana on twitter to keep up with future demos @WFMTarzana
This year we had 2 booths at Coachella, one in the VIP area and one in the main area. Last year we were only in the VIP area. It was a ton of work running around to both booths, but we got a great response being in the main area too this year. I think we met even more celebrities this year than last year, but for some reason we have less pics, i think it was all the running around. Heres some of the celebrities we saw this year,  Dave Grohl from the Foo Fighters, Rosanna Arquette, Talvin Singh, Jason Statham, Jonathan Silverman, John Mayer, Shawn White, Chelsea Clinton, Dita Von Teese and others. Here are some pics we did get.
Hip Hop Mogul, founder of Def Jam Records, Phat Farm clothing, and Vegan, Russell Simmons stopped by and grabbed some cupcakes to take back on their plane. I grew up listening to Def Jam, it was really cool to meet him.
Michelle Rodriguez from Avatar, Lost, and Fast and the Furious stopped by and picked up some cupcakes.
Kelly Osbourne was super nice and stopped by twice to pick up some cupcakes with her boyfriend.
Jonsi from Sigur Ros was playing Coachella with his solo band this year.
Supermodel and actress from the Fast and the Furious Aoki Devon stopped by several times. sorry for the blurry photo.
Mae Whitman from Parenthood (tv show) and Independance Day picking up a coconut.
Dj Lance Rock from Yo Gaba Gaba stopped by several times, but he didnt bring any of the robots or monsters to our booth with him. They did rock the house in the Sahara tent with all the creatures.
Here's our booth in the VIP area. I tried to twitter pics of both booths from the show to make it easier to find, but our cellphone reception sucked. We had six flavors this year and our new flavor for Coachella Peanut Butter Chocolate was the first to sell out.
Last month we took part in Debbie Durkins Eco-Oscars Green Carpet Lounge. It took place at a private estate in Beverly Hills. There were a ton of great vendors and we met a bunch of great people. We were told our cupcakes were the talk of the party and got a great response from everyone. Here are some pics of people we met at the event.
Kevin was a really nice guy, even when some of the kids from Twilight started chanting "Hercules" in the background.
Michael was a really cool guy, and he is vegan, so he was very excited that we were there with our cupcakes.
Two people from Glee were there, Patrick Gallager and Josh Sussman (who's afro is even more impressive in person)
Mayim Bialik from Blossom showed up and it turns out she is vegan too
We had a great time meeting everybody and munching on cupcakes.
There is a great review of our company up at Greers OC. Check it out if you get the chance.
The amazingly friendly and ever so busy blogger EcoVeganGal just posted a review of our 2 newest products, Vegan Brownie Batter and Vegan Cookie Dough. You can see the review here.
Here is a quote from her review "Luscious Organic Desserts makes fantastic goodies to begin with (especially their cupcakes), so how exciting is it that you can prepare them from home?! Simply store the dough and/or batter in your freezer, take it out and let it thaw for about an hour, and then bake according to the instructions - easy! In fact, this is almost better than buying one of their products off a shelf because you can enjoy them right out of the oven!"
As EcoVeganGal soon found out, the raw cookie dough is extremely addictive. She actually finished the chocolate chip dough before having a chance to bake any. But at least she was able to bake up some of the white chocolate pecan cookies.
Check out her video review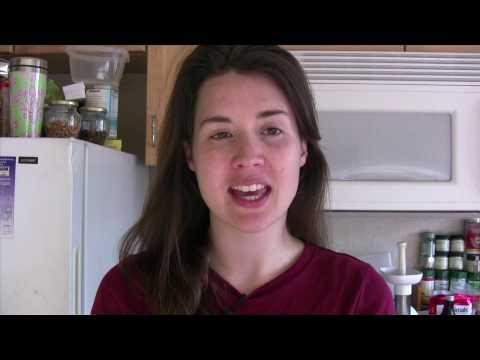 Starting today, February 9, Luscious Organic Desserts Vegan Cupcakes are now officially available in LA. Raksa Wellness Center in Culver City started selling our cupcakes today at their cafe. Raksa is a brand new wellness center that offers a lot of different relaxing and meditative sessions and classes including Acupuncture, Yoga, Cranial Sacral, Facials, Therapeutic Massage, and a lot more. They also have a cafe inside that is very vegetarian/vegan friendly. They have only been open for one week, but already they have had an amazing turnout.
Today Raksa has started with our Pumpkin Spice cupcakes and our Chocolate cupcakes. After starting with the cupcakes, Raksa has plans to offer several other baked goods from Luscious. Once they get busier you can look forward to several new items from Luscious Organic Desserts including organic vegan muffins (blueberry and cinnamon oat bran), organic vegan scones (chocolate chip and orange cranberry), and a new organic and vegan breakfast bar we developed specifically for them, oatmeal butterscotch. Of course these new treats will come a lot sooner depending how well the cupcakes do.
So if you get a chance, stop by and pick up a cupcake and let them know you are excited about other Luscious desserts. It's taken a while for us to get our product up to LA, but we are so excited to be up there and look forward to providing LA with purely decandent organic vegan desserts from Luscious Organic Desserts.
Their hours are Tues-Sat 7a-8p and Sun 8a-6p
Raksa Wellness Center
10846 Washington Blvd
Cluver City, CA 90232
310-559-7200
Luscious Organic Dessert has released their newest product, Vegan Cookie Dough. Currently available in two flavors, chocolate chip and white chocolate chip pecan. Although we are still waiting on final packaging, there are both available for order in the southern california area (as long as you dont mind it without the final package or labels.) We have been getting a tremendous response to our cookie dough so far. You can see reviews of our cookie dough from Quarrygirl and Veggywood.
On september 17th and 18th Luscious Organic Desserts took part in the Eco-Emmys Celebrity Green Gifting & Wellness Chateau hosted by producer Debbie Durkin. The event was a benefit for Susan G. Komen for the Cure® , i am that girl, spcaLA, Green Wish, and Free The Slaves. We were happy to be on hand to provide guests with our organic vegan cupcakes, and to be part of an event benefitting such great causes. The turnout was incredible and we had the opportunity to meet some amazing people. We were told that everyone was talking about our cupcakes and they were the hit of the party. There were a ton of celebrities at the event including Malin Akerman, emmy nominee Sharon Lawrence, Sam Levine, Rachelle Carson-Begley, actors from Melrose Place and 90210, some of the cast from Greys Anatomy and many more.  Here are some pics from the event.
We got the chance to meet Malin Akerman (Couples Retreat, Watchmen, The Heartbreak Kid) and she gave us a big thumbs up for our cupcakes.
It was nice to meet Emmy nominee Sharon Lawrence, and she was looking  great. Here she is hanging out with Darren Morre from Alter Eco.
One of our favorite new comedies is Better Off Ted, and Jonathan Slavin who plays one of the nerdy scientists on the show stopped by to try some cupcakes. We were pleasantly surprised to find out that he is vegan, and I think he was just as excited to see us, as he said he hadnt had a vegan cupcake in a long time. Starring along with Portia de Rossi, how many other primetime sitcoms have 2 vegans acting in them?
Gloria Garayua one of the iterns on Grey's Anatomy was there and she is one of the nicest people we have ever met.
Herself and 2 other interns from the show were there. Since this event we did another event with Gloria, we will have pics up soon from that event.
Prodigal Sunn from the Wu-tang Clan was there. He grew up in Bed-stuy about 1 mile from where i went to college.
Rachelle Carson-Begley and the crew from Living with Ed was shooting some video for their upcoming season. We still havent met Ed yet, but she took a couple cupcakes home for him.
We got to meet Hakeem Kae-Kazim from 24 and he was super nice. It suprised me has a british accent in real life, on 24 he had a thick african accent. He played such an evil dude on that show, i dont think he could have puled it off with a british accent though.
Mark Christopher Lawrence plays Big Mike on the tv show Chuck. He was trying to watch his calories, but his agent convinced him to try one. He said they were really good.
Sofia Milos from CSI: Miami.
On Saturday the 29th we were at the Malibu Wine Classic with a whole bunch of chocolate mini cupcakes. Everyone was sampling wine from a ton of local wineries, and what goes better with all the red wine than chocolate cupcakes. The cupcakes were a big hit and we had a great time there. At the booth across from us Mariel Hemingway was selling some of her snacks, and Tori Spelling came through with her husband Dean.
A new store just opened up at The Camp in costa mesa called Seed Peoples Market.
They have a great selection of local artists, craftspeople, jewelry, tshirts, etc, it looks like a lot of them if not most of them had an Eco edge to them. The store also has a small cafe that serves vegetarian and vegan meals, including raw dishes from 118, and desserts from Luscious Organic Desserts.
We are starting off with cupcakes and brownies there, but look forward to  bringing in some other desserts as well.
I also saw the new raw "cook"book from Jenny Ross the executive chef at 118.
The new store is in the spot where adventure 16 used to be. Its located inside The Camp, which is turing into a vegan lovers shopping center dream. The Camp also has 118 raw restaurant, Native Foods, Humanitaire, and now Seed Peoples Market serving vegan desserts.